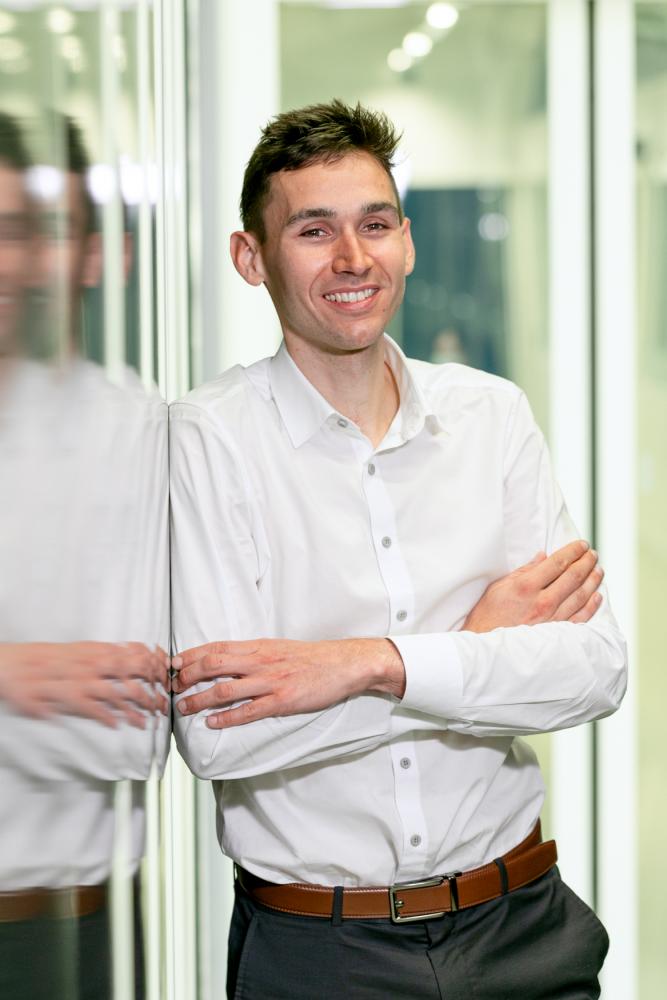 FISBA AG, Jade Holland
Michael Huber
Michael Huber manages Sales in the EMEA region. As Sales Director, he is responsible for organizing and leading the different Sales Teams guiding the customer's journey and engagements with FISBA AG. His focus is on increasing the awareness of FISBA in key markets and regions while enabling best-in-class service to our customers.

Michael Huber has been working for FISBA for over 13 years. Even before his move to the product management area in 2021, he worked in various positions within the company. Most notably, Michael spent two years as Managing Director of FISBA LLC in Tucson, a subsidiary of FISBA AG.

He holds a bachelor's degree in Systems Engineering from NTB Buchs in the Rhine Valley of St. Gallen. This was followed by a master's degree in Optical Systems Engineering at HSW Ravensburg-Weingarten. From 2017 to 2019, Michael Huber completed on a part-time basis the further education in management at the ETH Zurich and obtained the Master of Advanced Studies MAS ETH MTEC (subject of study Management, Technology & Economics).