Paragraphs
Optical Coating
We offer top quality. Convince yourself!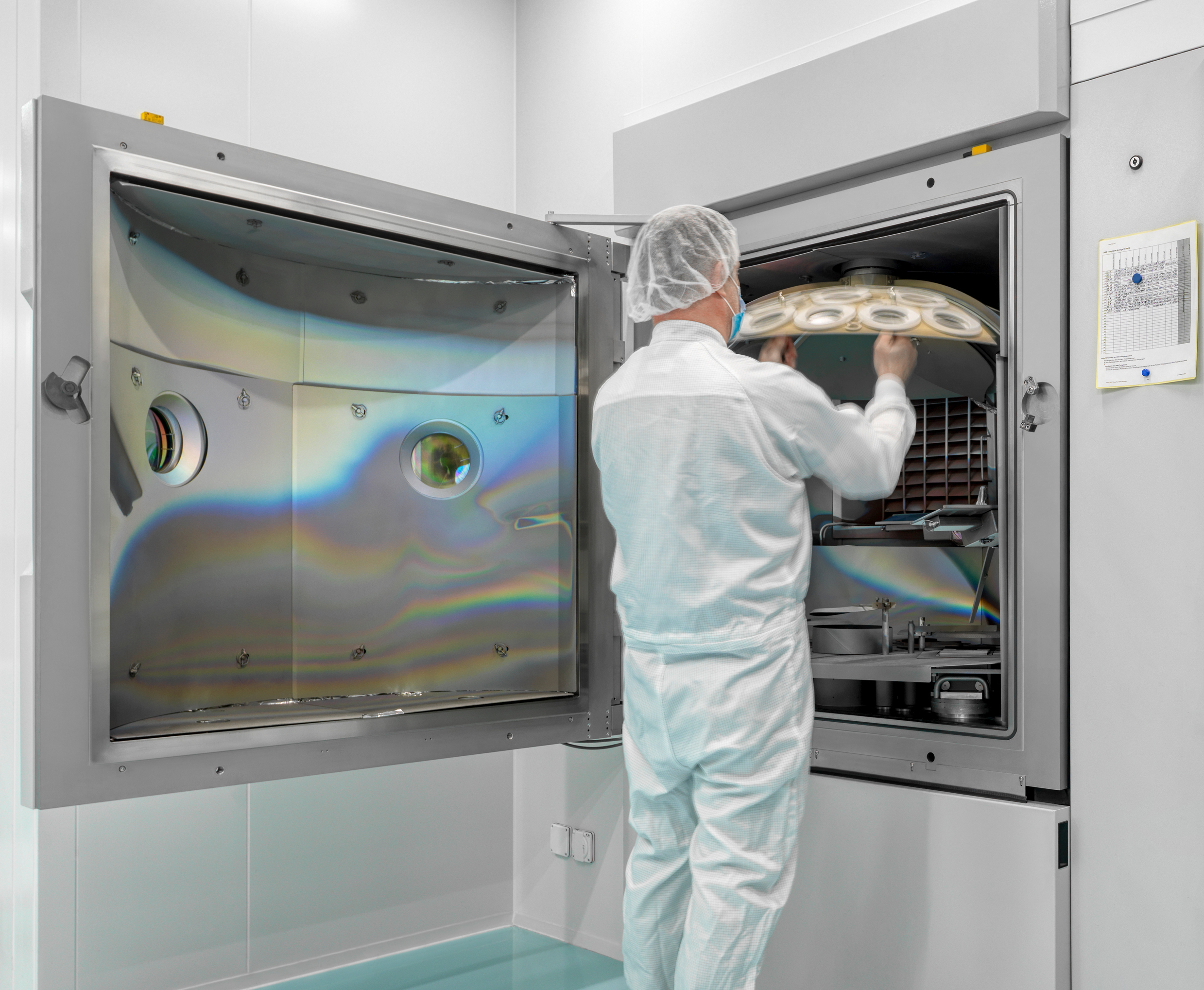 Jürg Zürcher
Our team of experienced thin-film designers develops, analyzes and optimizes your optical system – in close collaboration with the optic designers, where necessary. We simulate and optimize your optical system before the realization phase and ensure the performance of thin films. 
Coating is a part of the optical production chain – everything under one roof.
 
Our portfolio
Our portfolio, developed over a large number of years, includes coating types such as V-Coats, BBAR, short and long-pass filters, band-pass filters, cemented and non-cemented beam splitters and combiners, as well as dielectric and metal mirrors.
We also have a large number of designs and processes that we can adapt quickly for your applications.  
What we offer
Anti-reflection coatings of any kind: BBAR, Multiband-AR, V-Coat
Dielectric mirrors
Metallic mirrors
Bandpass filters
Edge filters: short pass and long pass filters
Dielectric beamsplitters cemented and uncemented
Metal beamsplitters cemented and uncemented
Black chrome coatings for stray light minimization on planar facet of concave lenses
Materials
All types of glass
Selected plastics
Silicon, germanium
Lightguides
Metals after consultation
Spectral range
Standard spectral range: 300 nm – 2500 nm
Size range
Size range: Ø 0.5 mm – 300 mm
Our services
Consulting and design of optical systems including coating
Development of new customized thin film designs of any kind (build-to-print and build-to-spec)
System design of optical components with a functional focus on coating: "Coated Components"
Implementation and qualification of coating processes on internal coating equipment
Cleaning of substrates in automated cleaning lines with substrate specific cleaning programs
Coating of lenses, prisms and other optical components
Testing for surface imperfections according to ISO and MIL standards
Spectral testing according to specifications on test glass, preparation of customer documentation of test results
Testing of environmental resistance according to ISO and MIL standards, preparation of customer documentation of test results
Black coating for stray light minimization of prism systems
Our manufacture
We have State of the Art coating facilities, operated by experienced operators in the ISO 7 clean room. Our IAD vaporization plants permit maximum flexibility. The result is compact coating with high stability. The substrate is cleaned in automated ultrasonic systems.
We inspect all coatings using spectrophotometers and standardized environmental norms (MIL/ISO standards). We have the LIDT characterization carried out by an external, independent institute. This is how we guarantee quality and the specifications that have been agreed with the customer.
Metrology
Spectrophotometer for reflectance & transmittance measurements

Perkin-Elmer Lambda 900 (measuring range 185 - 3300 nm)
Perkin-Elmer Lambda 950 (measuring range 185 - 3300 nm)
Essent Optics PhotonRT (measuring range 185 - 1700 nm)
Eta-Arc for reflectance measurement 6° on curved surfaces (measuring range 400 - 800 nm)
 

Environmental and climatic tests according to ISO and MIL (temperature and humidity)

Various climatic chambers
Tempering oven (temperature up to 700°C)
 

Laser induced damage threshold (LIDT) 
Cleanroom
Coating equipment, including testing and handling area is located in ISO 7 cleanroom (Class 10,000)