Paragraphs
Precision Optical Technician apprenticeship
Swiss Federal Certificate of Competence (EFZ) | Precision work with modern CNC machines.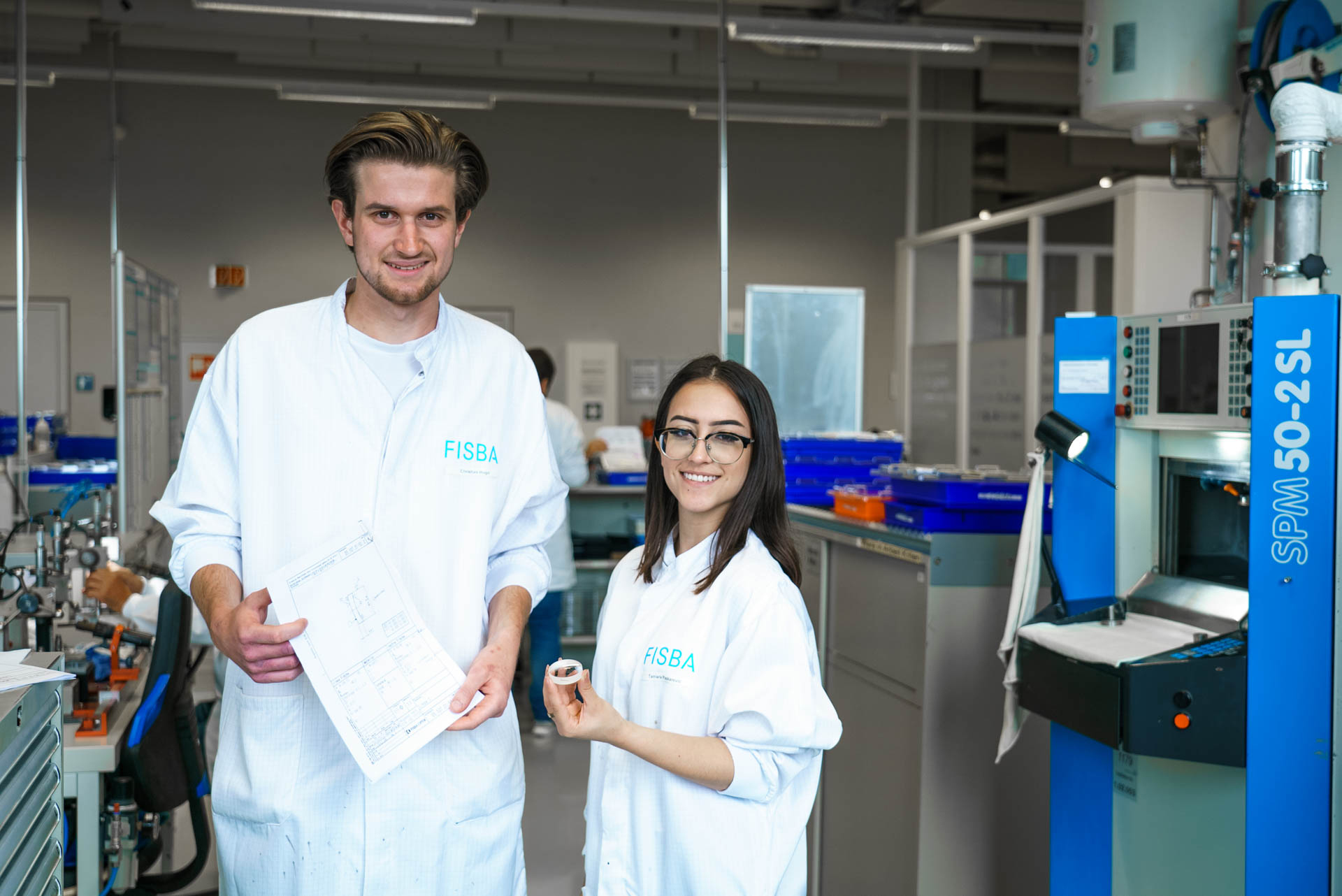 Yousty & FISBA AG
Your field of activity
You produce lenses, prisms, plane and curved optical components for optical devices such as telescopes, microscopes, projectors and medical diagnostic devices. In doing so, you work with glass, partly by hand and partly with modern computer numerical control (CNC) machines that you, of course, have to program and set up first. Maintenance also falls within your responsibilities. Accuracy and precision characterize the optical parts, which means calculating in fractions with thousandths of a millimeter. 
Prerequisites for this apprenticeship:
Good vision, no color-blindness
Steady hands
Enjoys precision work
Technical understanding
Spatial perception
Interested in chemistry, physics and math
Flexibility, creativity and team spirit
Good high school certificate or very good vocational school certificate