Paragraphs
Machinist apprenticeship
Swiss Federal Vocational Certificate (EBA) | Manual dexterity and interest in glass.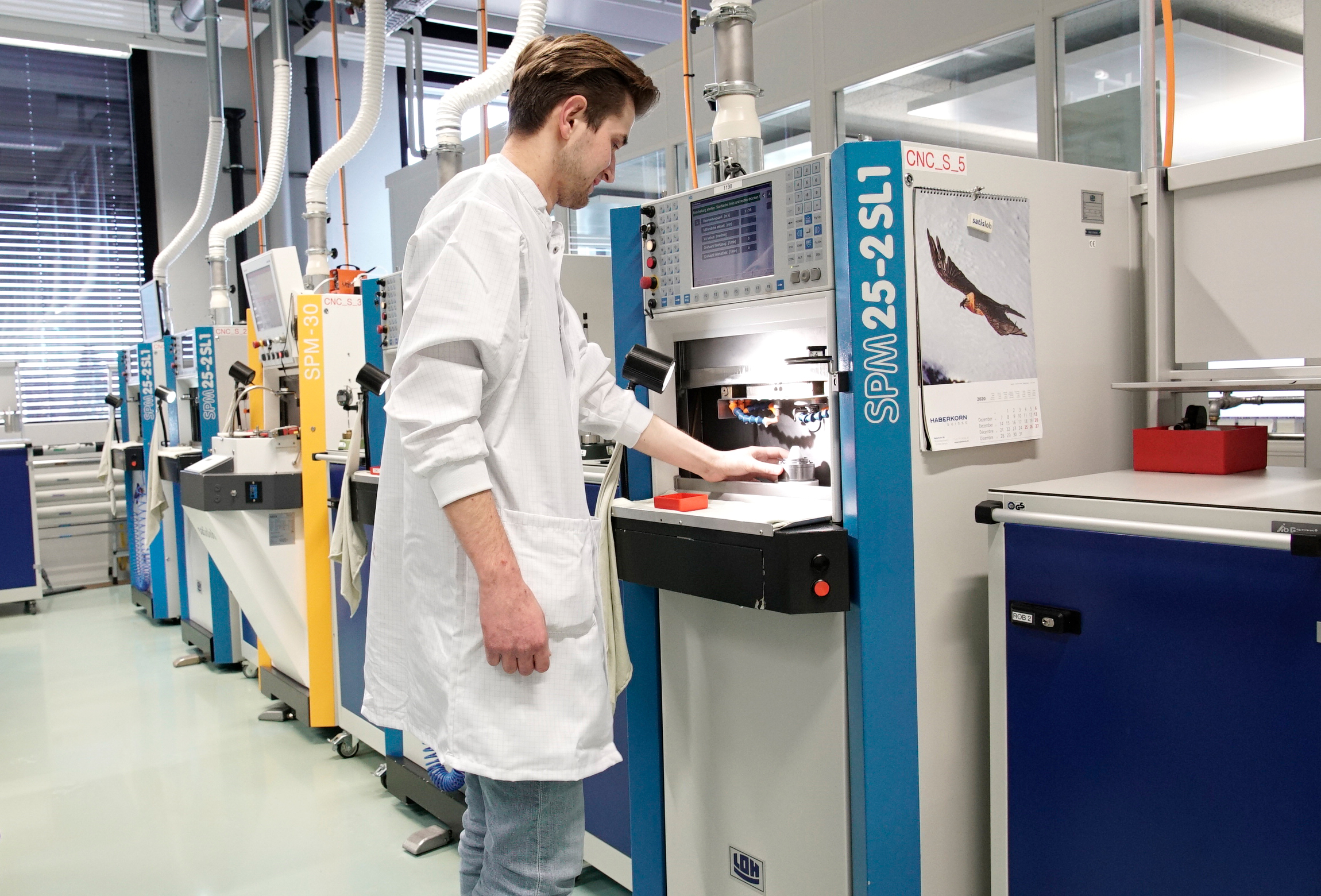 Yousty & FISBA AG
Your field of activity
As a Machinist, you manufacture devices, machines and components. At FISBA, you work with glass, which we use to produce precision optics such as lenses, prisms or reticles. These are combined into optical components using production machinery. Accuracy and precision characterize these optical parts, so this means working in fractions of thousandths of a millimeter. 
Prerequisites for this apprenticeship:
Interest in technical issues
Manual dexterity
Precise and rigorous manner of working
Reliable with team spirit
Ability to work independently on basic tasks
Suitable for vocational school students or special stream (Kleinklasse) students